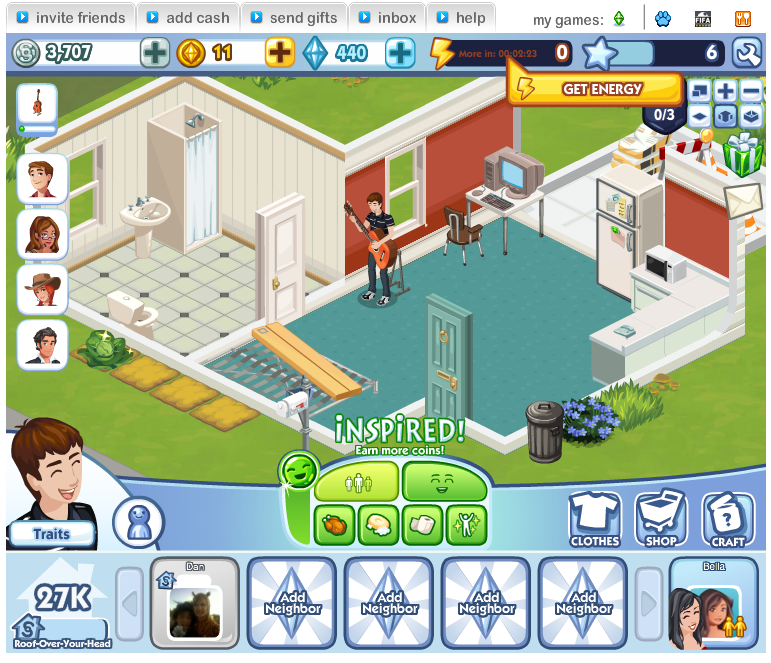 The popular life simulation game The Sims is branching out into the world of Social Networks, with their newest version of the game, The Sims Social, playable on Facebook!
The game was announced at EA's 2011 E3 press conference, and is up and running on Facebook now as a beta.
I've even had a little play on it myself for the last hour or so and it is clear that what they want from this version of the series, is social interaction with your friends on Facebook in the game.
I can't count the amount of times I've been asked to invite my friends, or ask a friend to help me build part of my house. This is quite a struggle at the moment with just one of my friends using the app so far.
However, if it gains popularity like the versions before it has, then we could have another Farmville style Facebook game on our hands!
One thing I hate about games like this though are that you have energy points which once they run out you need to wait to do anything else! Very annoying, especially when the original Sims games you could just keep playing and playing. This has all the Sims elements to it, but is very different at the same time.
I've enjoyed what I've played so far on it though. Let's see how much this app will take off…
Do you play the game? What are your thoughts? Let me know by commenting below.