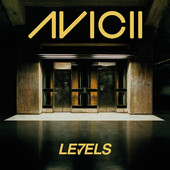 Seven months ago to this very day I told you about two new tracks by Swedish DJ Avicii, Penguin and ID.
Since then, Penguin has been used by Leona Lewis in her new single Collide, and ID has had a name change and was arguably the tune of my holiday in Ibiza, after being dropped by the legend himself Tiesto, in super club Privillege.
Now under the name Levels, Avicii's latest release has the sky as the limit for me and I expect it to be one of the biggest dance tunes of 2011/12.
Flo Rida has tried his best to ruin the track with his vocals over his version of the song, but just simply "Avicii – Levels" is where the track is at it's best and is how hope it is played and listened to.
The EP has just been released on iTunes in Sweden, which features a Radio Edit, Original Version and two Instrumental Versions, so with a bit of luck it won't be long before they are released worldwide for everyone to fall in love with!
You've heard it before, but here it again, because this track is amazing.