This Post Contains Spoilers of The X Factor 2011 results.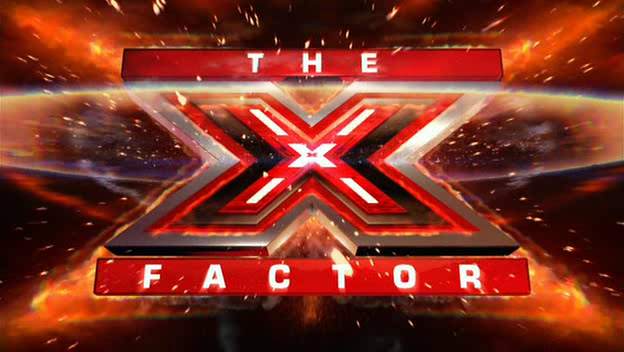 Last year I made sure that after every week of the live shows I would post my opinions on the performances of the X Factor 2010 contestants.
Unfortunately, being a lot busier this year, I was unable to do the same, but to make up for it I will review the series as a whole.
For me The X Factor 2011 started all the way back on 1st June, when me and my girlfriend made the trip from London to Birmingham to watch the first auditions live at the N.E.C. Arena.
We queued and queued, and when that queue ended we queued again but finally we made it into our seats (being some of the last people who managed to get a seat) and were highly anticipating to introduction of the brand new judging panel.
So after doing a few "standing ovations" that we were asked to do as they filmed and a couple of dances to the likes of Lady Gaga – Born This Way and Chris Brown – Beautiful People the judges were introduced to the Birmingham crowd. The clear favourite was Mr Gary Barlow, even though later on Olly Murs got the biggest reaction of the day when he was introduced half way through the auditions.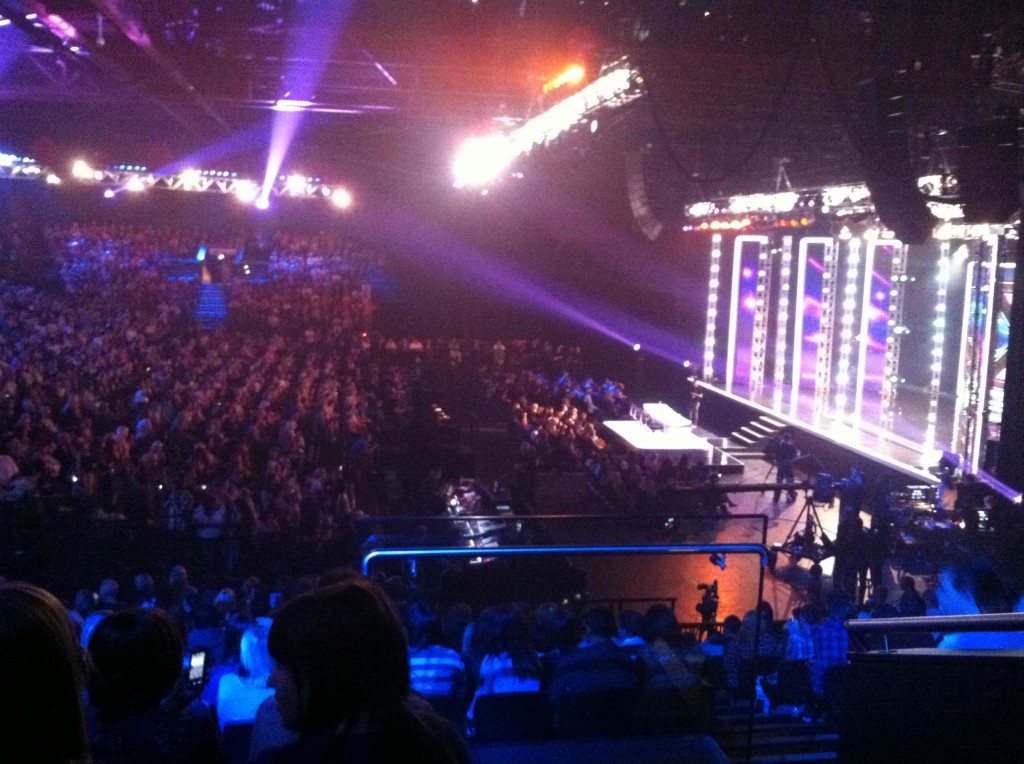 So we sat through act after act, some getting lucky and going through others not so, but what was strange to see was how different it was being there live compared to watching it on the TV. Each act was asked all the questions from the list of about ten, instead of just the two or three of them we see asked on the TV.
It also seemed like the judges were briefed on the acts before they came on stage by one of the producers, who also nipped in now again to speed up the judges to come to a decision, and also to sometimes completely change the opinions of some of the judges.
One time in particular, Louis and Tulisa were both a yes to send through an act but Kelly and Gary said no, causing a tie. "What happens now?", said Barlow as Mr. Producer stepped in to give the judges a pep talk to change the minds of one of them to get a majority decision.
Then stepped up the most experienced judge, Louis Walsh, who went from being a definite yes, to a 100% no in the space of about 10 seconds. Very strange and it kind of proved what some say, that part of the show is fixed by producers. At the end of the day though, they are filming a TV show, so although it was a bit shocking and disappointing at first, I would be a fool to expect all I see on the television is true and real life.
One thing I was very impressed with though after seeing the show live was the feedback the new judges were giving these hopefuls. In particular, Tulisa, who was constructively criticising the acts brilliantly all day.
Out of all the hopefuls that I saw go through that day, none of them made enough impact later on in the process to make it far enough to be remembered, but none the less it was a good experience.
Now let's skip past all the TV auditions, boot camp and judges houses stages fairly quickly, as we just got to see the usual tears, "hardest decisions of peoples life's" and novelty acts making it through in Louis' category (although thankfully Goldie quit herself before we got to see her sing again). Then we were at the live shows with a big twist to start us off!
4 acts sent home in the first week, voted for by their own mentors. There were no surprises from Louis or Tulisa, as they sent home the right acts in my opinion, but what Gary Barlow saw in Frankie Cocozza I don't know. The worst decision of the first week however goes to Kelly Rowland, as her act Amelia Lily was sent home, only to come back weeks later after Frankie's departure and make it into the final as her last remaining act.
Over the first few live shows it was already clear to me who was going to go the furthest, but I was well and truly proved wrong in my predictions as some of the acts I expected to see till the end, including Janet and The Risk were sent home weeks before the final.
I will go through my X Factor 2011 best performances and biggest shocks at the end of this post, but first lets skip to the Semi-Final show so I can briefly mention what I thought was arguably the best performance of the whole series.
With no judges vote, it was purely down to the public to vote for their three finalists, which ended in the predictable outcome as Misha B, who was in the bottom two three times previously to this, was heading out of the competition.
She sang one last time before she said her goodbye's and boy did she sing! Giving a performance worthy of victory in my opinion, Misha did herself proud and exited the competition on a high, with a future in the industry I'm sure. I have to say I wasn't fond of her confident nature at first, but judging the show on pure talent I'm not sure many could beat her.
So now let's talk about the final. Amelia Lily went on part one, where we saw quite a cringey duet with Marcus and Gary, an awkward duet with Kelly and Amelia and a surprisingly brilliant performance from Tulisa and her girls, Little Mix.
After Amelia left we had two acts left to battle it out, Little Mix and Marcus. Marcus I wasn't surprised with, as I was always a fan and expected his charming and charismatic personality would carry him through along with his consistent performances. However, Little Mix was kind of a shock for me, and the fact that they ended up winning the show I still can't really believe. (even though it wasn't much of a surprise with all the hype around them)
After two underwhelming performances of Damien Rice's Cannonball, Little Mix were crowned winners of the X Factor 2011 and brought the end to another long winded, dragged out X Factor series.
It was new, controversial, spectacularly blown out of proportions at times and not as popular according to the ratings, but there is no denying that most of us still love to sit down and watch the show week after week and we will continue to do the same next year.
My X Factor 2011 Bests and Worsts
Best Performances
As I mentioned above, Misha B's performance of Who You Are before she left the competition was amazing and I also really enjoyed Marcus Collin's performance in week 5 of Reet Petite. Craig Colton's performance in week one of Jar of Hearts was also very good and made him stand out right from the start. That didn't last long though.
Worst Performances
This one was pretty bad. Ooh and this one too. The worst though has to be this one. Normally when an act is bad, sometimes they're so bad it's good. This wasn't the case for Frankie in my opinion. He was just bad.
Biggest Shock
For me the biggest shock of the series was either how good Tulisa was singing live in the final with Little Mix, or the week when The Risk and Johnny Robinson were both sent home. Two of the so called favourites amongst viewers gone at once!
Best Judge
Watching it live my favourite was without a doubt the new Mr Nasty, Gary Barlow. Throughout the show this grew more and more tiresome, and his obsession with Frankie was also something I disliked a lot. So my favourite judge was probably Tulisa or Louis. Tulisa was a great fresh face for the show and really did put so much into working with her acts and Louis is just a legend.
Worst Judge
Kelly Rowland. Started off so well with her catch phrases and enthusiasm and then it just felt more and more put on and her comments became less and less critical and in the end she just became quite boring and over the top. I am hoping if Simon is looking to shape things up for next year she is the first to go.
What were your best and worst bits of The X Factor 2011? Let me know by commenting below.