THIS REVIEW CONTAINS SPOILERS!!
(Although they are not really spoilers if you already know the story of Aron Ralston)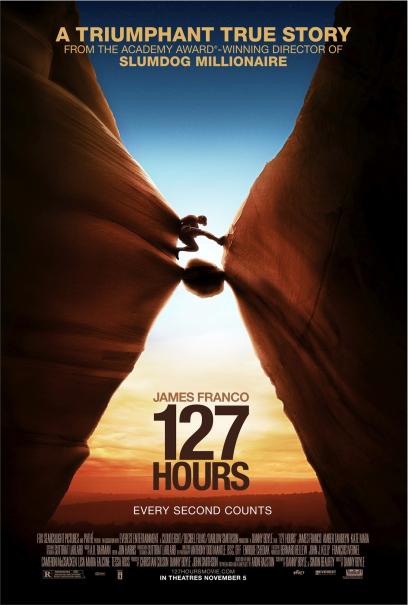 Back in October when I first decided to blog on entertainment, my first movie post was on the 127 hours trailer which I spotted online. Now three months later I have seen the film I was looking forward to watching and I was not disappointed.
Based on the true story of mountain climber Aron Ralston, 127 hours documents his journey of a fun weekend of canyoneering in Utah, which takes a terrible turn for the worst, when he becomes trapped in the mountains by a boulder.
James Franco stars as Ralston in the film and no wonder he is nominated for a Golden Globe this sunday as his performance is very much award worthy, as he kept me believing the suffering and desperation I was seeing in the character throughout the whole film.
The film is cleverly made and the story of Ralston's ordeal seems to have been adapted onto the big screen in a way that truly does show audiences the torture he went through being stuck on his own, with limited food and water, for 127 hours.
Something that made the film a bit strange for me was that I knew the story and more importantly, the ending, as it is based on true events, so I knew that eventually he cuts off his own arm and I was almost waiting in anticipation for that scene the whole movie.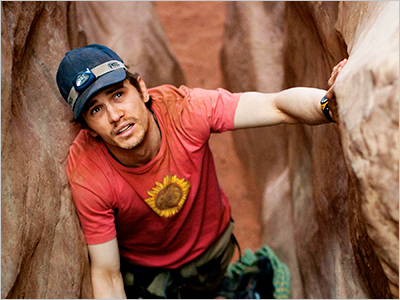 However that did not ruin the film for me, in fact the film almost teases throughout that the scene is coming, which keeps the tension in the film and keeps you hooked into the story. The amputation scene itself has been rumoured to be causing people fainting and there is even a report of a cinema-goer suffering a seizure whilst watching the scene. Read Full Story Here.
I did find the scene hard to watch without cringing several times but it wasn't as bad as the rumours are making it sound, but maybe it you have a faint stomach when it comes to quite a lot of blood and watching someone self amputate then maybe just look away at that bit, because it is a brilliant movie that you shouldn't miss just because of that scene.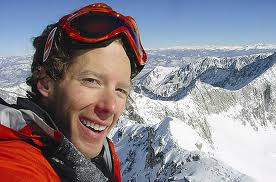 For a film that is nearly the whole time just one man on his own not moving very much, it is still very entertaining and is another amazing piece of work from English Director, Danny Boyle. A. R. Rahman also teams up with Boyle again to produce a fantastic soundtrack for the film that gives the film every emotion from a fast paced opening to the dark times where it was nearly the end for Ralston.
I would definitely recommend seeing what is going to be a hard film to beat in 2011, even if we are only 12 days in.