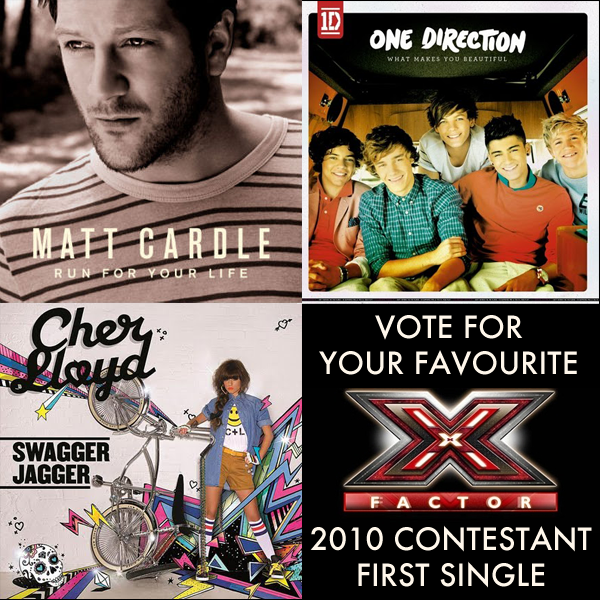 So after I made the discovery yesterday that last years X Factor winner Matt Cardle has the music video for his first single (excluding his winners song from last year), Run For Your Life, up on YouTube, I thought it would be interesting to see which single out of the X Factor 2010 contestants that have been released so far is your favourite.
Even though runner up Rebecca Ferguson is due to release an album later this year, there are no signs of a single yet, so this vote will be between Matt Cardle and third and fourth place acts, One Direction and Cher Lloyd.
So I'll post all the songs and their music videos below for you to check out if you haven't heard them already and then to cast your vote, just select your favourite in the poll at the bottom.
Personally for me I have to go for One Directions, just because it is the most bearable track out of the three, but let me know who you have voted for and why by commenting below.
Matt Cardle – Run For Your Life
X Factor 2010 – Winner.
Single Release Date – 17th October 2011
One Direction – What Makes You Beautiful
X Factor 2010 – Third Place
Single Release Date – 11th September 2011
Cher Lloyd – Swagger Jagger
X Factor 2010 – Fourth Place.
Single Release Date – 29th July 2011
Vote For Your Favourite!

Loading ...