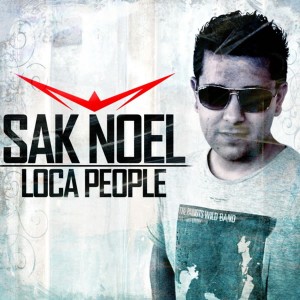 So I've recently returned from the island of Ibiza where I have heard tune after tune inside some of the best clubs in the world. There have been some surprise tunes of the holiday, including Wolfgang Gartner – Illmerica and Avicii – ID, but even more surprising is the song that will remind me of Ibiza 2011… Loca People by Sak Noel.
The Spanish produce is joined by Esthera Sarita on the explicit vocals and together makes a great little catchy song, that alway had me moving along to the beat when it came on.
I hadn't heard the song before Ibiza and actually only ever heard it in the bars and by the pool whilst I was away, but although it's unusual to say the least, I kinda like it. You definitely need to check it out if you haven't heard it, because I can see it growing in popularity over the coming weeks.
It has been released around the globe already and has reached the number one spot in many countries including Spain, and we will now get to see how well it will do in the UK when it is released on 25th September.
Listen, Enjoy and Share it with your friends.