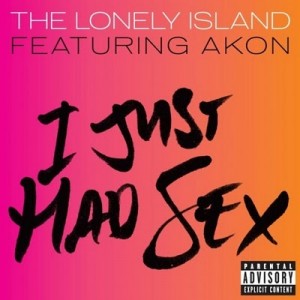 They are back with a brand new album release for 2011 and the first single release from the album is "I Just Had Sex".
When you read a line like that it can only really be about a select few singers/bands out there and the band I am talking about is The Lonely Island and yet more hilarious lyrics to catchy beats are scheduled to be released and if they are anything like "I'm On A Boat" or "Jizz In My Pants", then us comedy fans are in for a treat!
The music video below not only contains strange lyrics including "a woman let me put my penis inside of her", but also stars actresses Jessica Alba and Blake Lively and also tennis legend John McEnroe .
I don't know how they come up with the ridiculous songs they manage to come up with but some of them are just brilliant and this one is no different. They collaborate with Akon for this track and again it is really catchy and if it wasn't for the funny lyrics it would be a good song. With the lyrics though I think it's a great song. Maybe not suitable for those of a younger audience but for those of you who are fans of The Lonely Island, check out the video below and look forward to their new album in 2011.