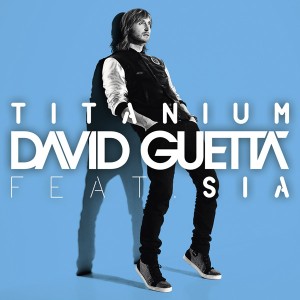 Since I heard and blogged about David Guetta vs Snoop Dogg – Sweat back in March, the superstar French DJ has not exactly been quiet. He's had two singles out, Where Them Girls At, featuring Flo Rida and Nicki Minaj and the recently release Little Bad Girl, featuring Taio Cruz and Ludacris, as well has adding the finishing touches to his new album scheduled to be released in around three weeks time.
However, these singles haven't particularly been "incredible" Guetta tracks for me. Good, but just not incredible. So yesterday when I came across the very last song on the album track list on YouTube, I wasn't really expecting incredible… but I did get a great surprise!
Titanium is the name of the track and features fantastic vocals from Sia Furler, someone who I have never heard of but has definitely wowed me on this track. Mary J Blige actually had her vocals on the track first, and a version of that is also on YouTube, but for me Sia's vocals just suit the build up and style of the song more than Blige, which must have been what Guetta thought and is why Sia gets the nod as the version on the album.
The songs build up is something in particular I love about the track. Although it may not have the same up tempo style as his previous songs released from the album, this sort of slow build up to a powerful drop is something I love and find refreshing to hear Guetta do.
Titanium will be released as one of three promotional singles for the album, along with an instrumental of Lunar, featuring Afrojack and Night of Your Life, featuring Jennifer Hudson.
Titanium will be released on the 8th August, and his album Nothing but the Beat will be released on the 29th August. Lots to look forward to for Guetta fans!
Check out Titanium featuring Sia Furler below and let me know what you think.