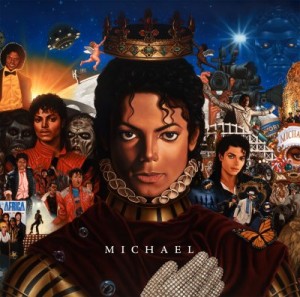 That's right there is a new Michael Jackson album that is going to be released just in time for Christmas.
The album is called "Michael" and includes new unreleased songs, such as "Breaking News", which has already been leaked online.
The track is about his limelight and publicity and features the lyrics "Everybody wanting a piece of Michael Jackson" and "Reporters stalking the moves of Michael Jackson".
The whole album will feature 10 new tracks, with the first single being his collaboration with Akon, Hold My Hand, which was released on Monday 15th November.
The Full Track List for the album is:
1. Hold My Hand (Duet with Akon)
2. Hollywood Tonight
3. Keep Your Head Up
4. (I Like) The Way You Love Me
5. Monster (Featuring 50 Cent)
6. Best Of Joy
7. Breaking News
8. (I Can't Make It) Another Day (Featuring Lenny Kravitz)
9. Behind The Mask
10. Much Too Soon
Some interesting collaborations that I'm looking forward to hearing and I'm sure just with the name Michael Jackson being on the album equals a huge success, but it'd take something very big indeed to match the success of Thriller, but will it come close? We will just have to wait and see.
The album will be available on 13th December and you can check out a new track, "Breaking News" below and his new single featuring Akon by Clicking Here.