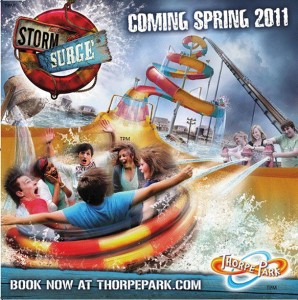 Thought I'd check up on my local theme park Thorpe Park and how the new spinning water rapids ride was getting on after being moved about because of ghosts and in the process I came across some even more exciting news for all you thrill seekers that will see a brand new roller coaster in the UK's thrill capital, in 2012!
First of all though let's talk about 2011 and Thorpe Parks newest ride will be Storm Surge, which will see riders climb up 64feet before spinning, twisting and get soaked all the way back to the ground! The construction of the new ride, being built where Octopus Gardens used to be, was brought to a halt when a "headless monk" was repeatedly seen by staff and claimed that the area they were building on was haunted. From what I have read recently on Suite 101 it seems that this has indeed all been found out to be just a publicity stunt, but regardless of hauntings, the ride will be opening for the public to ride on 17th March 2011.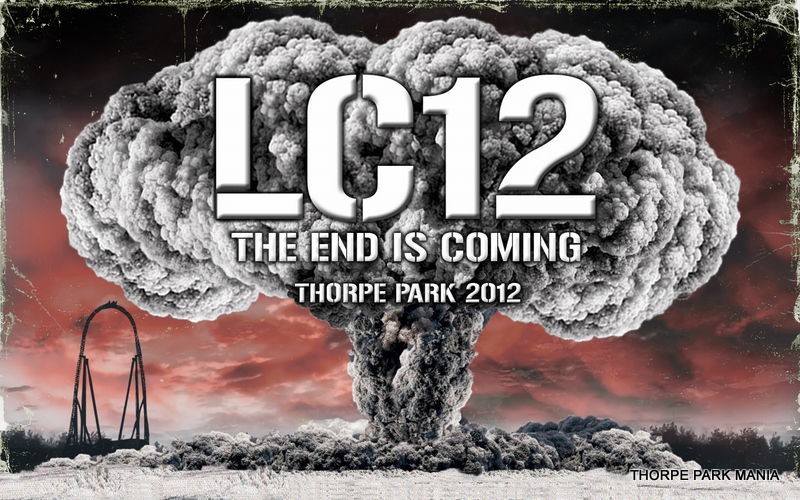 Now the huge news I found out that on 31st January this year the Park submitted a planning application for a new £18million wing walker roller coaster to be built for 2012. The ride is currently under the name of "LC12″ and will have an apocalyptic theme along with crashed airplanes and helicopters and derelict buildings.
The coaster, which was designed by Swiss company Bolliger & Mabillard, the same team that built Nemesis Inferno, will reach a peak height of 127 feet (38.6m) making it the second tallest ride in the Park after Stealth and being a Wing Walker Roller Coaster means that riders will be seated either side of the track, with their legs dangling. (See Raptor at Gardaland, Italy or Furius Baco at PortAventura, Spain as examples).
According to the submitted plans the ride will re-created "flying through a crash scene" and "theming is a vital to the success of the ride". The location of this new coaster will be on a newly created island near Stealth and will be accessible only from a bridge situated near the Flying Fish.
Check out more images and details of the ride which looks set to be one of Thorpe Parks biggest and best themed rides that they have planned since Saw: The Ride. Also if there's not a headless monk haunted house at Thorpe Park in the near future I'd be surprised

.