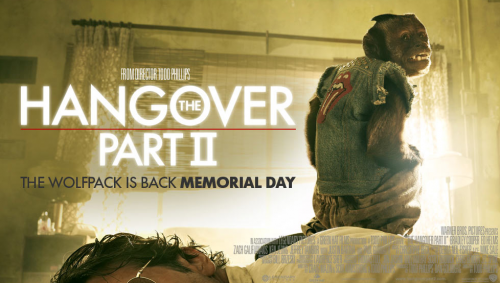 The sequel I have been waiting for since 2009 has now released its official teaser trailer and although it actually does not show much at all of the film it is still getting fans of the film and me excited for The Hangover Part II.
The trailer seems to concentrate more on the success of the original film rather than showing much about Part II, but we still get to see the Wolfpack back together, and again missing Doug(Justin Bartha), walking through the street in Thailand, with a monkey.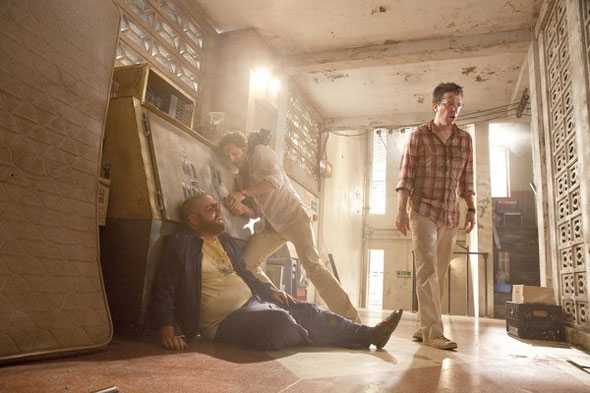 We also see the state of their hotel room as well as Alan (Zach Galifianakis) with a shaved head, Stu (Ed Helms) with a Mike Tyson style tatoo on his face and Phil (Bradley Cooper) with there new primate friend on his shoulder.
What unusual antics has director Todd Phillips thought up for the Wolfpack this time round, in Bangkok for Stu's wedding we will have to wait to find out, but cameo appearances from Liam Neeson and Mike Tyson are scheduled and Ken Jeong will also be back playing Leslie Chow, so hilarious times should again be on the cards.
The film is set to be released on 26th May 2011 and will hopefully meet expectations and provide us with many more laugh out loud, brilliant comedy moments.