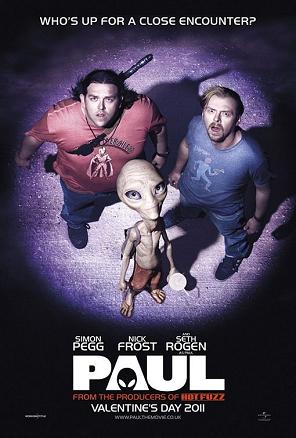 Simon Pegg and Nick Frost reunite again and this time instead of surviving attacks from zombies or restoring order in a messed up Gloucestershire village, they are helping a new friend, Paul, travel across America to take him back to meet his family and go back home… and because it's Simon Pegg and Nick Frost of course it's not that simple, because their new friend is an alien voiced by Seth Rogen.
British duo Graeme Willy(Simon Pegg) and Clive Gollings(Nick Frost) are in America after visiting the Comic-Con convention and are now travelling the country visiting a number of sites of major extraterrestrial importance. On their travels, the comic book nerds witness a car accident, where Paul comes out of the wreckage, much to the surprise of his new companions.
The pair then continue their journey to help Paul get back home, whilst constantly being followed one step behind by federal agents, eager to stop Paul and to put him back into captivity.
Not surprisingly, being a comedy, the journey doesn't go as smoothly as they'd like it to and on the way get mixed up in bar fights and are forced to take with them a Christian named Ruth(Kristen Wiig), who after meeting Paul becomes a born again non-Christian, which is just an hilarious idea and very funny to watch.
Basically what Shaun of the Dead did to Dawn of the Dead, Paul does to E.T. and like their previous movies, Pegg and Frost execute it brilliantly. The comedy is typical of the duo and continues to make myself like many others, laugh out loud constantly at the clever jokes and cheeky humour.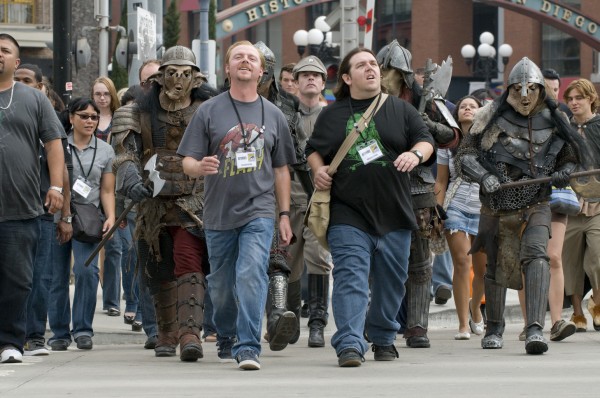 In particular just how normal the alien Paul is in the film is just amazing, from his Rogen voice and smoking cigarrettes to just general bad language. He actually seems more normal then anyone else in the film.
I'm not sure where it lies in terms of my favourite Pegg and Frost movie as I still think Shaun of the Dead beats it for laughs, but there's no doubting the talent of these two British comedy stars who when teamed up, there is not many comedy duos I'd rather see a film made by.
I'd definitely recommend it for a great feel good comedy that your sure to get a few laughs from.