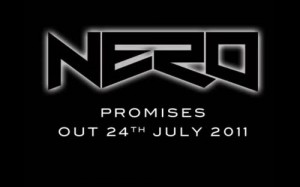 Nero just keep the big tunes coming as of late and there next single Promises to be no different.
I'm not convinced it's as good as Guilt or Me and You but nevertheless it is getting me even more excited for there album "Welcome Reality", which is set for a release on 1st August 2011.
Promises is set for a 24th July release but before then I will be seeing them live at Victoria Park, where they will be supporting Deadmau5 which I absolutely cannot wait for!
Check out Zane Lowes hottest record in the world 17th May 2011, Nero – Promises below.