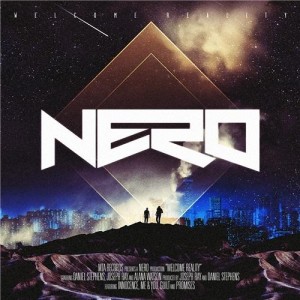 I was listening to the radio last night and not really paying attention to it, when suddenly this song came on. I turned it up, listened to it loud and loved it. All I was thinking was who has made this impressive bit of Disco/Dubstep.
Turns out it was the current UK chart toppers themsleves, Nero, and the song is from their brand new album released this week, Welcome Reality.
The song, Must Be The Feeling, has a great disco feel to the track, that isn't present in any previous Nero track I've heard and if it is anything like what the album has in store, then it's going to be huge!
Maybe not big enough to knock Amy Winehouse or Adele off the top, but I wasn't expecting Promises to get to number one, so maybe the Dubstep duo will surprise me yet again.
I hope Must Be The Feeling is their next single off the album though, because after only had a few listens and I love it already!
Unfortunately the only version I could find on YouTube is a rubbish quality that will probably be removed soon, so as soon as there is one I'll embed a higher quality video. In the mean time, check out this little snippet I found on SoundCloud to ease you in to being blown away when you hear the full high quality version. Such a tune!!!
Nero – Must Be the Feeling by lesoteric
UPDATE 18th August: Thanks to Jake Gable for letting me know of a high quality version of the track on YouTube. Will probably be removed soon, but before it does check it out.