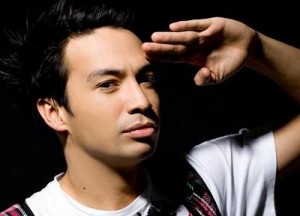 This was premiered on last nights BBC Radio One on Pete Tong's show after Annie Mac premiered Example – Stay Awake, but after I took a look at Example's tracklist for Playing In The Shadows, it turns out this new track from Laidback Luke is on Example's album.
The tune is great without any vocals with the typical Laidback Luke build up and drops throughout the track, but I'm looking forward to hearing the actual finished version when it's revealed to the world.
Pete Tong even says at the end of the Radio Rip that "you can guarantee there will be a vocal on that eventually" and he was not wrong in saying that, as Example's rapping will be all over it come September when his new album is released!
I can't wait! Check out the radio rip of the Dub Mix of Natural Disaster below.