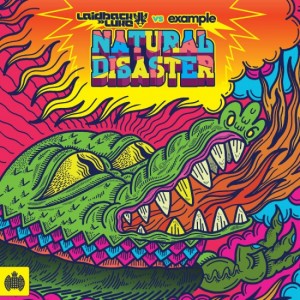 I heard the Dub Edit of the track last month and instantly loved it! I was very excited to hear the final version with Example's lyrics on, but after hearing it a few times in the last week, I am not sure if I like the instrumental or the vocal version more.
There's no doubting that the track is the complete opposite to the song title, more like a Natural Club Anthem then a Disaster, and I think because the track is just so good, even Cher Llyod rapping over it would sound good. If Example still wrote the lyrics of course.
This song is very quickly becoming one of the biggest club tunes in world at the moment and I am really looking forward to hearing it when I hit the superclubs in Ibiza at the beginning of next month.
The track will be released as a single on 25th September, but will also feature on Example's new album Playing in the Shadows, which will be available from 5th September.
Check out the radio edit of the track below and let me know if you love the vocals or the instrumental?