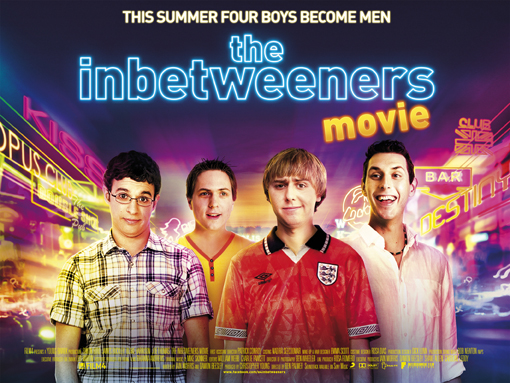 The Inbetweeners has had some amazing success over the past few years with its three television series, so when a movie was announced for the summer of 2011, there was a lot of pressure on it to live up to the expectations of their fans.
Being a huge fan of the show myself, I wasn't really expecting to, but I wanted to sit in a cinema screen for an hour and a half of laughing out loud time and time again like I would watching an episode.
I'm happy to say, that this is pretty much exactly what happened, and I'd even go as far to say that it exceeded the high expectations I had for the film.
The film stars the four boys we've grown to love, Will (Simon Bird), Simon (Joe Thomas), Jay (James Buckley) and Neil (Blake Harrison), and is about the group going away for the first time without their parents, on a lads holiday in Crete.
It's understandable why the film has it's 15 rating, and at times I wondered how it wasn't an 18! It's basically full of endless nudity, swearing and sexual references the whole way through. This is usually a needless element to a film which ruins it, but with The Inbetweeners it is almost a requirement that we have grown to expect from the show and for that reason it only added to countless moments in the film that had me laughing out loud.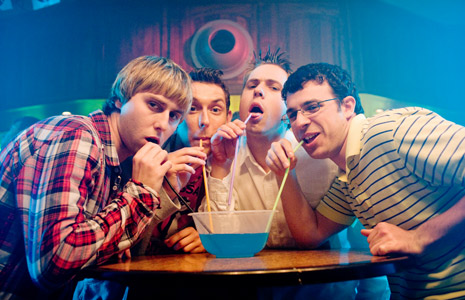 From start to finish was filled to the brim with amazingly witty banter, genius phrases (which I have to praise the writers for) and a few new dance moves that I can see filling the dance floors of clubs over the next few weeks.
As well as the amazing story and dialogue written by Iain Morris and Damon Beesley, I must also praise the Director Ben Palmer for making the film exceed my expectations and of course the cast, who were on top form as always. James Buckley in particular stood out for me in this film, with some great comedic timing along with some hilarious moments towards the end when he seems to be falling for someone who he wouldn't expect.
Not to ruin too much for you, some things you can expect to see in the film are one of the boys sleeping on an ants nest, two of them falling out and having a "fight" and all of them meet a group of four girls on their trip, but do they get lucky? You'll need to go and watch it to find out!
The film was just like watching a long episode, complete with the extremely awkward, cringey moments and the really shocking moments too, which they even notched up a gear or two in the film.
This film is just a top class comedy movie, and if you liked the Inbetweeners, you will LOVE the movie. I definitely recommend it to anyone who doesn't mind a few naked bodies, crude behaviour and a lot of sexual references. I also recommend it to anyone who does mind all the above as well, because you will still love it anyway!