UPDATE: Check Out The Official Version Now!!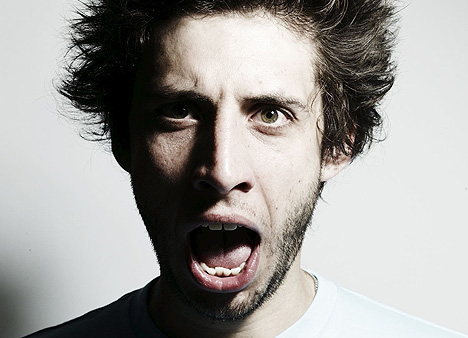 Example had an amazing year in 2010 and finally broke into the mainstream with huge hits such as Won't Go Quietly and Kickstarts, but the West London rapper is not going to stop there, as a new album is already in the making for a late 2011 release!
I was a huge fan of his Won't Go Quietly album and I am extremely excited to see what he will give to us on the new album and after hearing a Dub Mix of the first single from the album, Changed The Way You Kissed Me, it seems like we are going to be getting many more big dance tunes from Elliot Gleave.
The single is rumoured to be released in May this year and as it is already getting radio plays from Judge Jules on Radio One (even if it is basically just an instrumentel), then this may be an accurate date for this monster dance track to be released. However his new single Unorthodox with Wretch 32 is scheduled for release on 17th April this year, so if May is the date of release then I imagine it will be towards the end of the month when it'll be available to purchase.
Nothing is confirmed yet though, so we will have to be patient and wait for a release date, but in the mean time check out the radio rip from Judge Jules Radio One show of the Dub Mix to Examples to be released single "Changed The Way You Kissed Me". I cannot wait for an official version of this tune! Going to be so huge!!